Being part of a small group is a great way to develop friendships and grow in your faith.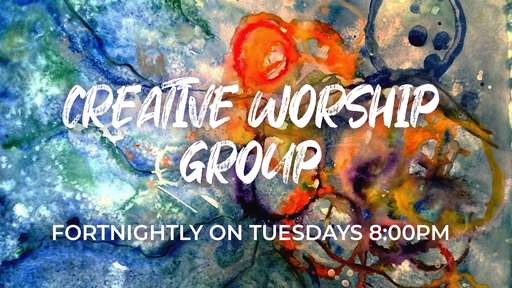 Creative Worship
Our amazing God is THE creator, and having made us all in his image and likeness, he has made us all creative too! Our aim each week is to enjoy worshiping God through our different creative outlets. Whether you like drawing, painting, knitting, needlework, poetry or music, or simply sitting and being in his presence, we join each other to use our creative abilities to reflect our worship. Some weeks may have a more structured meeting, focussing on a particular scripture or theme, other weeks we will simply enjoy listening to worship music whilst undergoing our individual or joint craft activities. No skills or experience necessary. This isn't about 'perfect drawings' only heartfelt expressions of our time with the living God. This is a great opportunity to step out of our comfort zones, not only in our personal worship, but also by using our creative gifts to bless the wider church body - you never know how a simple picture or word could touch the heart of another member of our congregation!
---
TUESDAY
20:00 (fortnightly)
Zoom,
Sign up
For more information about any of our Life Groups, or simply to get in touch with us, please use the details below.